Onlife Summer Tour 2017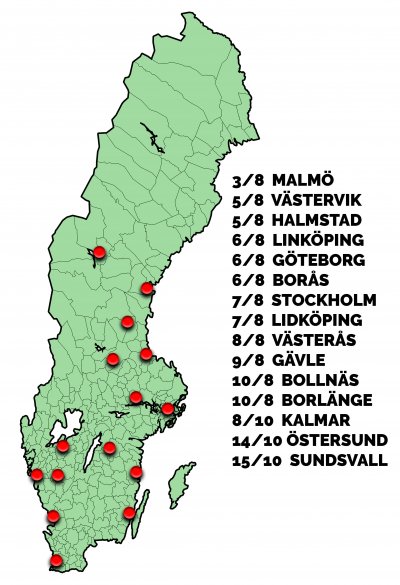 This is OneLife Summer Tour 2017
6 presenters with years of experience in OneLife will be presenting across the country. This is business presentations. Trainings for existing members will come at a later date, at the members request.
Members! It's time to buy your own tickets and start inviting your contacts that are interested. As usual: Guests come free but only in the company of a member.
Detta är OneLife Summer Tour 2017
6 presentatörer med flera års erfarenhet av OneLife reser runt landet och presenterar. Detta är affärspresentationer. Träning och utbildningar för existerande medlemmar kommer vid andra tillfällen, vid begäran av medlemmarna.
Medlemmar! Det är dags för er att köpa era egna biljetter och börja bjuda in era nyfikna kontakter. Som vanligt: Gäster har gratis tillträde men endast med en medlems sällskap.
Mail: OneLifeTickets@gmail.com